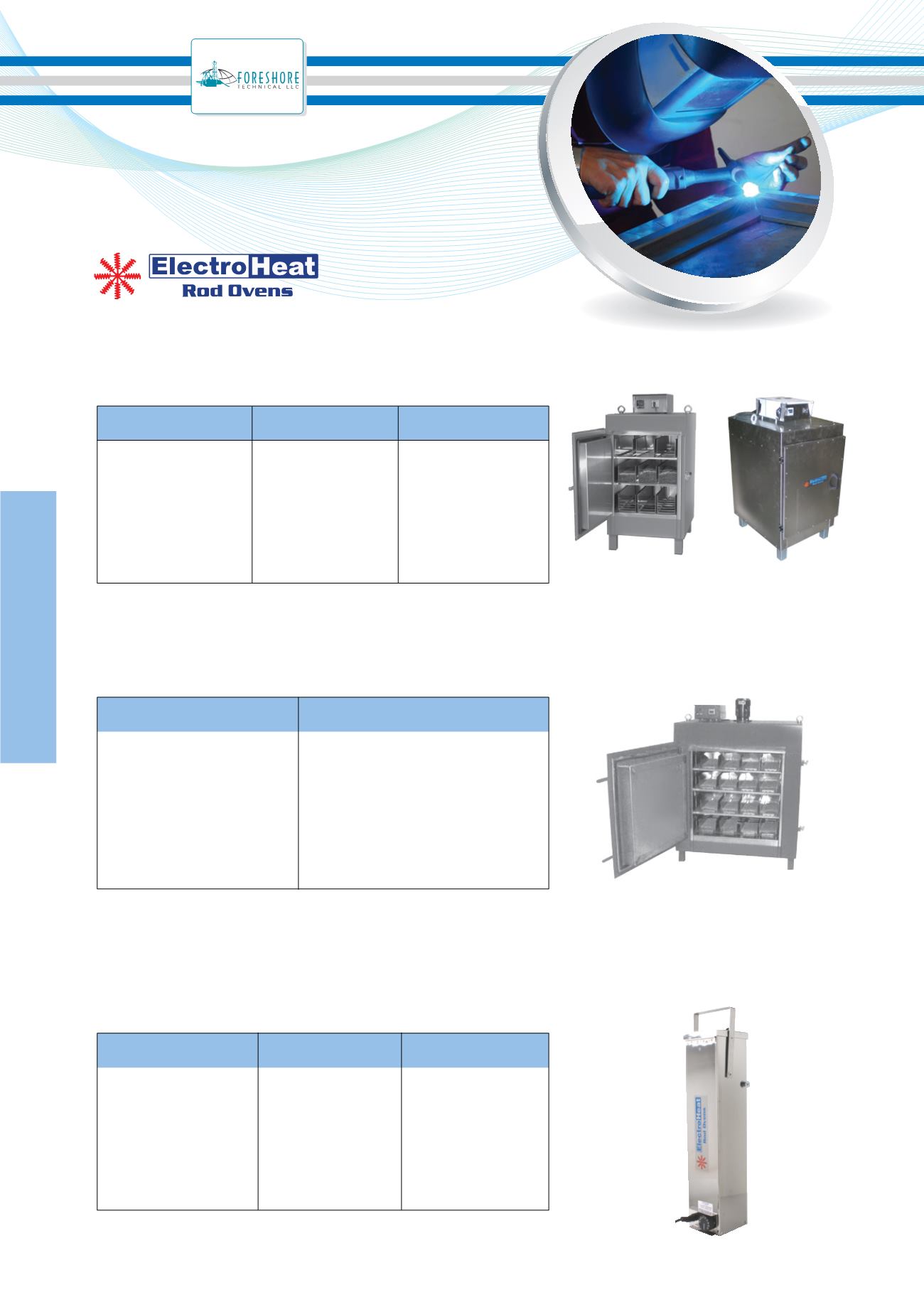 06 ELECTRO HEAT
The cabinet is designed for welding electrode dry storage supplied with a digital indicator mounted.
Read the instructions / informations from electrode manufacturer
Re-Drying cabinet model EDO535 - On top of the oven a fan is mounted Air flow is vertical from the bottom to the top of the
oven. The inside of EDO 535 is manufactured in polished stainless steel enabling it to be used in tough environments. When the
redrying is completed, the temperature will decrease to approx 100 degree C. The heating elements are placed around the fan
wheel removable stainless steel baskets are included.
ElectroHeat's HP6 is a high quality quiver made of stainless steel 1.4016. This gives the quiver both a good look and good
quality. HP6 has a variable thermostat (30-110°C) and an indicator lamp that shows that the quiver is plugged in. The heater
inside the quiver is located in the middlef for the best heating result on all welding rods. It is insulated all around to keep the
heat inside the quiver, this makes it both safer and saves energy.