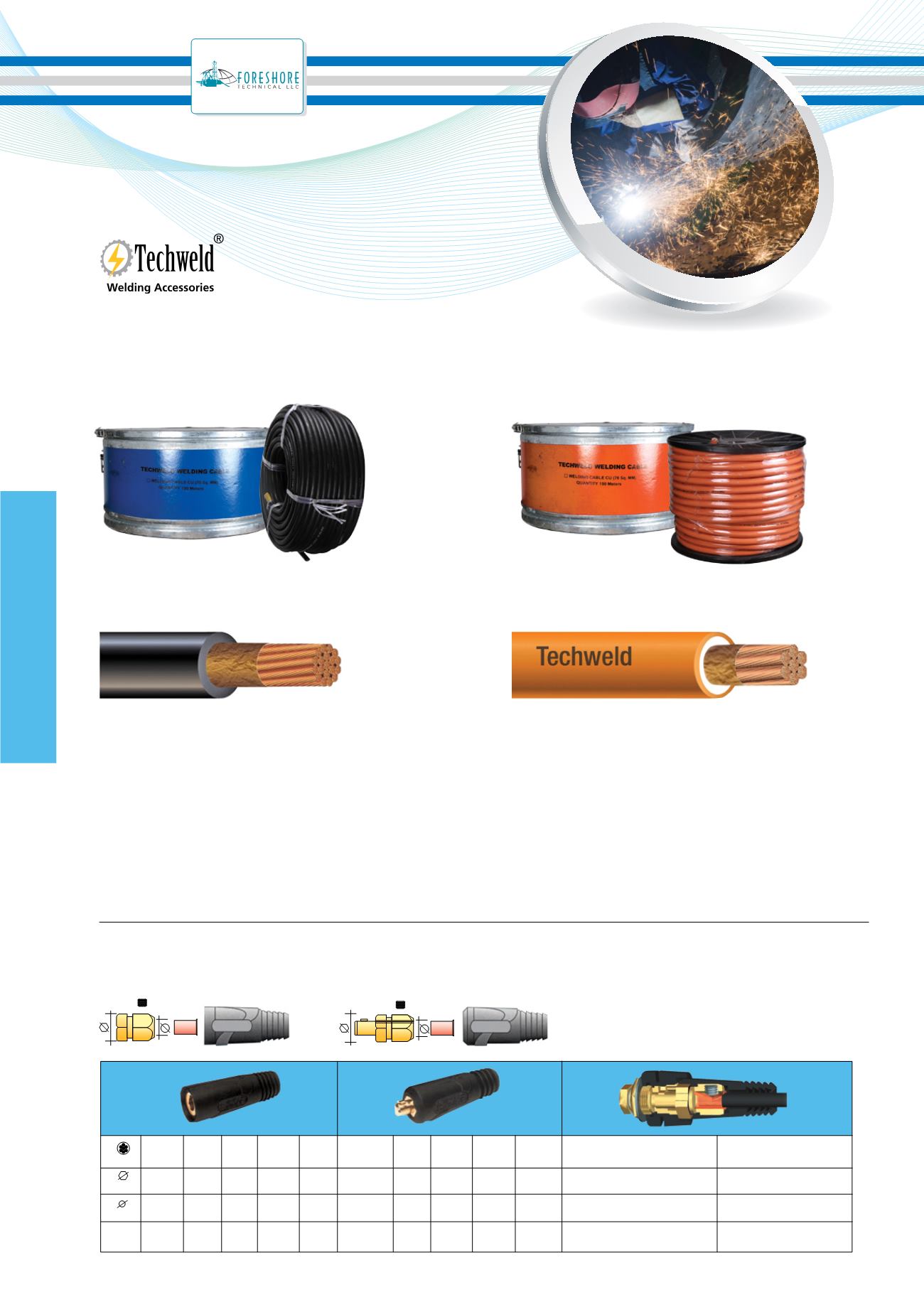 14 TECHWELD
Black (HOFR-Heat, Oil and Fire Resistant)
Double insulated Orange (TPR)
10-25 35 50 70 95 10-25 35 50 70 95
9.1 11.1 13.1 14.1 17.1 9.1
200 250 315 400 500 200 250 315 400 500
• Premium Grade Orange CPE Jacket. .
• Superior Flexibility, Flame Retardant, Oil and Solvents Resistant.
• Weather and Ozone Resistant.
• Rated for -55°C to 105°C.
• Rated for -55°C to 105°C.
• Good Flexibility. Oil Resistant.
• Resists Compression, Cuts and Abrasion.
• Black EPDM Jacket, RoHS Compliant.
Techweld Welding Cables are resilient, resists compression cuts and abrasion, durable and survives rough handling. Designed for use as
arc welding leads from the secondary side of the power source, typical of welders and welding generators. Power supply applications not
• Connector for connection of welding cables
• Insulated cover in elastomerized material, heat and
damp resistant with insulation resistance.