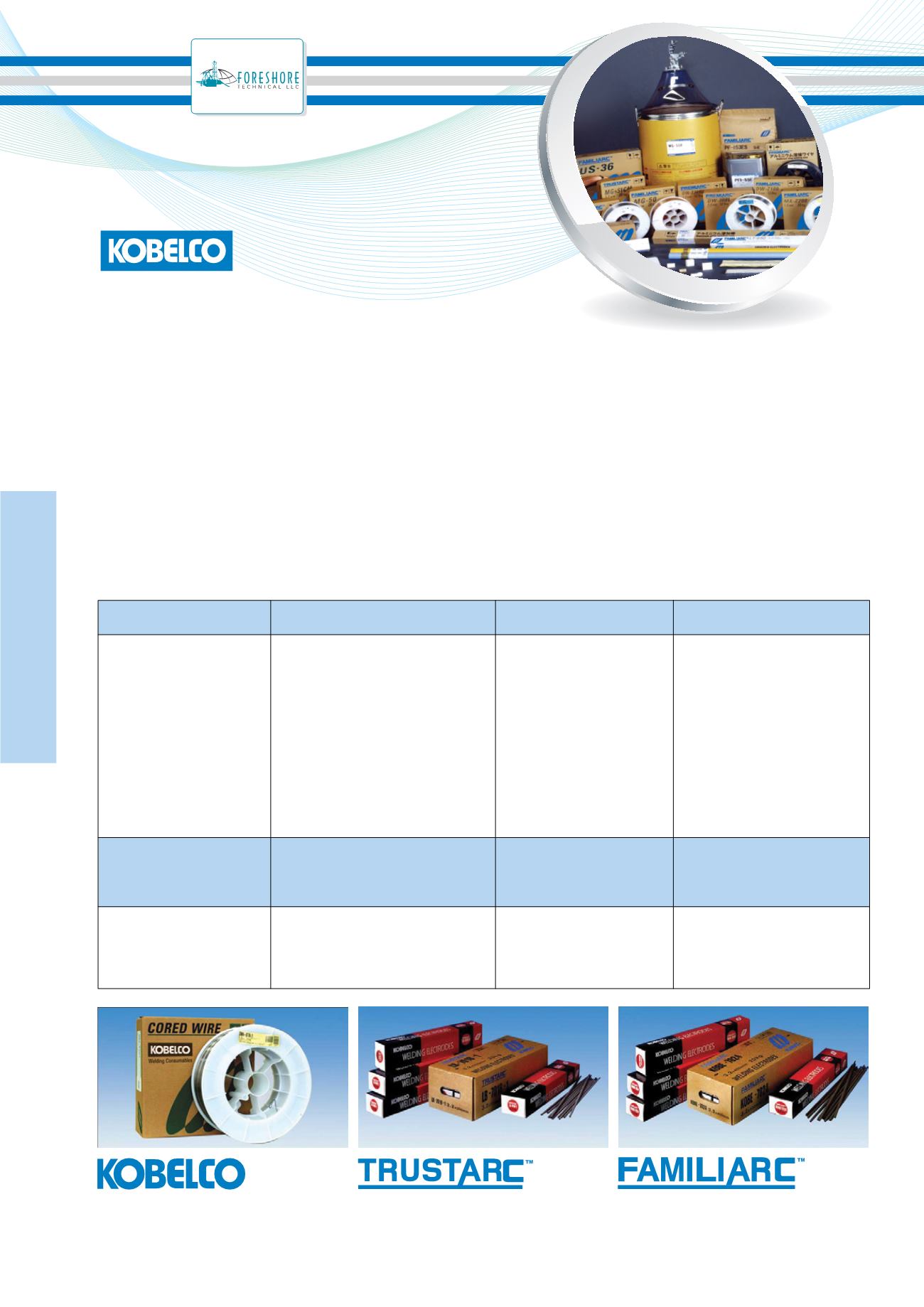 04 KOBELCO
Kobe Steel's Welding Company has been Japan's top manufacturer of welding consumables for the past half century. With a
global presence, the Welding Company has 10 manufacturing and sales bases in Asia, Europe and the Unites States.
We're a comprehensive supplier of welding products, contributing to the welding needs of numerous industries. Backed by
forward looking R&D and market development, all of our dynamic and global activities are based on QTQ, "Quality products,
Technical support and Quick delivery."
Kobe Steel's welding materials ranging from covered electrodes and semi-automatic welding wires to wires and fluxes for
automatic welding, are all produced under rigorous standards. Each product is highly acclaimed by industries both inside and
outside of japan for proven reliability under various welding conditions. Our flux-cored wires provide high welding efficiency
and good weldability. We offer flux-cored wires for a wide variety of steels such as mild-steel, high tensile steel, steel for low-
temperature applications, heat resistant low alloy steel and stainless steel. We also provide various kinds of flux-cored wires
for zinc-coated steel sheet and painted steel sheets.