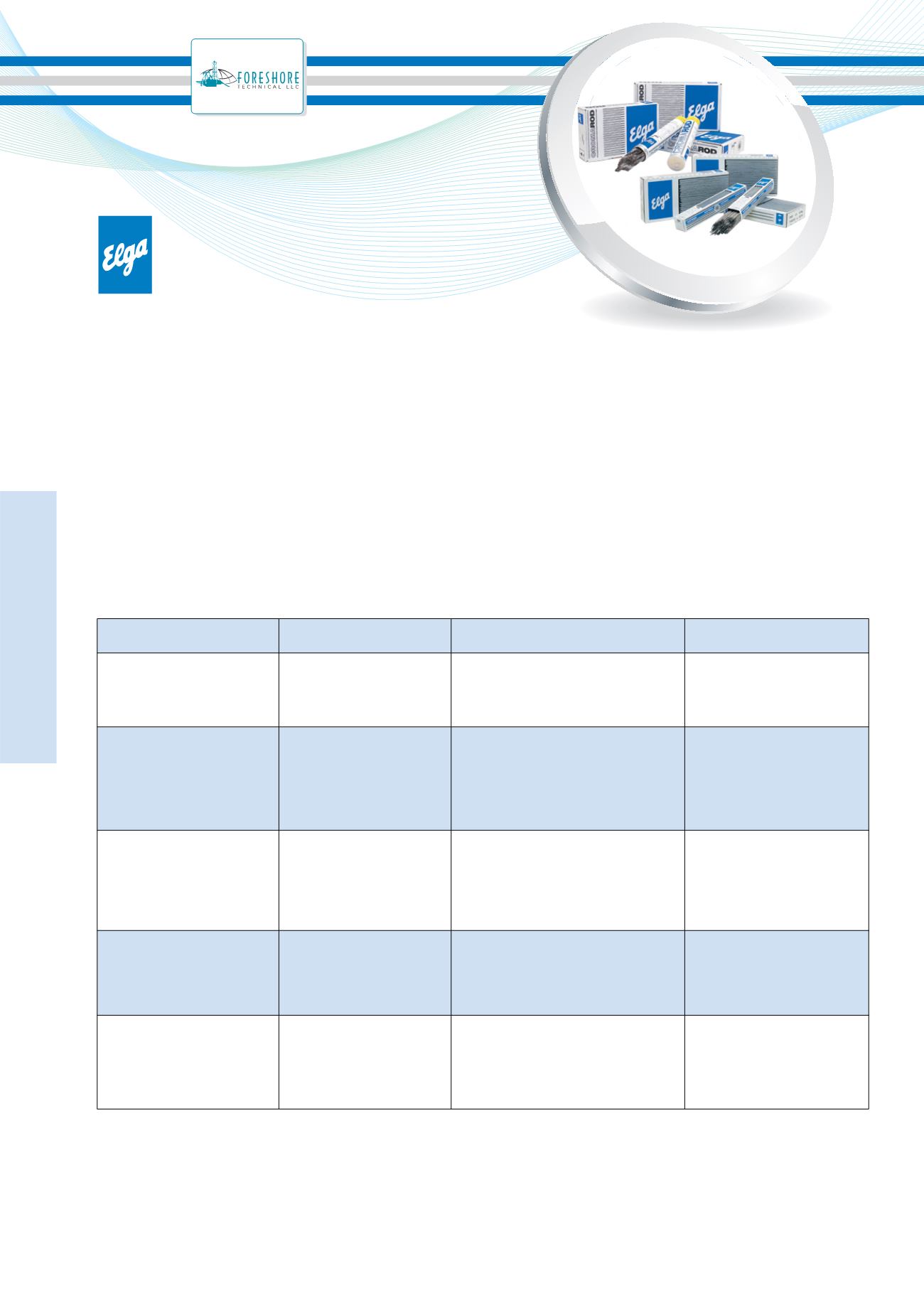 02 ELGA
Elga, founded in 1938, develops and manufactures a full range of high quality welding consumables and gas welding
equipment designed for the qualified customer market segments. Elga's ambition is to be the best partner for demanding
welding applications, for example in the oil field industry, chemical and petrochemical processing industries, paper and pulp
manufacture, offshore construction and ship building. We are suppliers of consumables and gas welding equipment and
consultants in welding technology to large and small companies alike.
Elga can today offer an extensive range of consumables for all welding processes and applications. You can choose from
manual electrodes, flux cord wires, solid wires, tig rods and submerged arc wires and fluxes. All available with unalloyed, low
alloy and stainless steels.
Elga specializes in high quality products backed up by full technical support, for all welding process - SMAW, FCAW, GMAW,
GTAW and SAW. As a company, Elga is highly flexible and can develop and manufacture products for specific applications in
demanding segments of the welding industry.
Welding of Stainless Steels
757-97~E696Mn2NiCrMoB32H5